CERTIFICATIONS
---

D.O.T.:
Number: Emitido por el Departamento de Transporte de los Estados Unidos, es un identificador único para empresas de transporte comercial. Sirve para fines de inspección, y para asuntos relacionados con la seguridad en carreteras estadunidenses. Nuestra clave es 632783Z.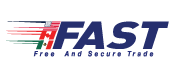 F.A.S.T. (Free And Secure Trade):
Armoniza y facilita el despacho aduanal de bienes a través de un carril específico para empresas registradas en el C-TPAT.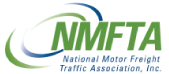 NMFTA - The National Motor Freight Traffic Association:
The National Motor Freight Traffic Association offers expertise in loading classification, packaging and transportation. We are registered with the TEGB code.
---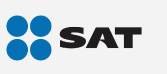 CAAT (SAT):
The Harmonized Alphanumeric Carrier Code was created by the Customs Administration Office of Mexico's Tax Administration System (SAT) to identify the different agents (individuals or companies) according to their activity. Egoba code is 0500.
---
RECOGNITIONS